COVID-19
The Dr. Nasser Madi Aesthetics Center rigorously applies the safety and hygiene measures ordered by the OFSP inside its premises and during any type of aesthetic or medical treatment.
DOCTOR NASSER MADI
Specialist in Aesthetic Medicine
Specialist in FMH Internal Medicine
Member of the Allergan Faculty
Allergan Doctor
30 years of experience in General and Aesthetic Medicine
Doctor Nasser MADI studied at the University of Geneva's Faculty of Medicine. Dr Madi is an internist with 25 years of experience and 10 years of experience in non-invasive aesthetic medicine.
Read More
ROXANE AESTHETIC TREATMENTS
After 10 years of experience in the world of luxury hotel Spas, Roxane joined our team with great enthusiasm and know-how.
Passionate about high-end service, well-being and aesthetic medicine, it was natural that she wanted to broaden her knowledge (and integrate a medical environment) in order to offer innovative services associated with the latest technologies.
Read More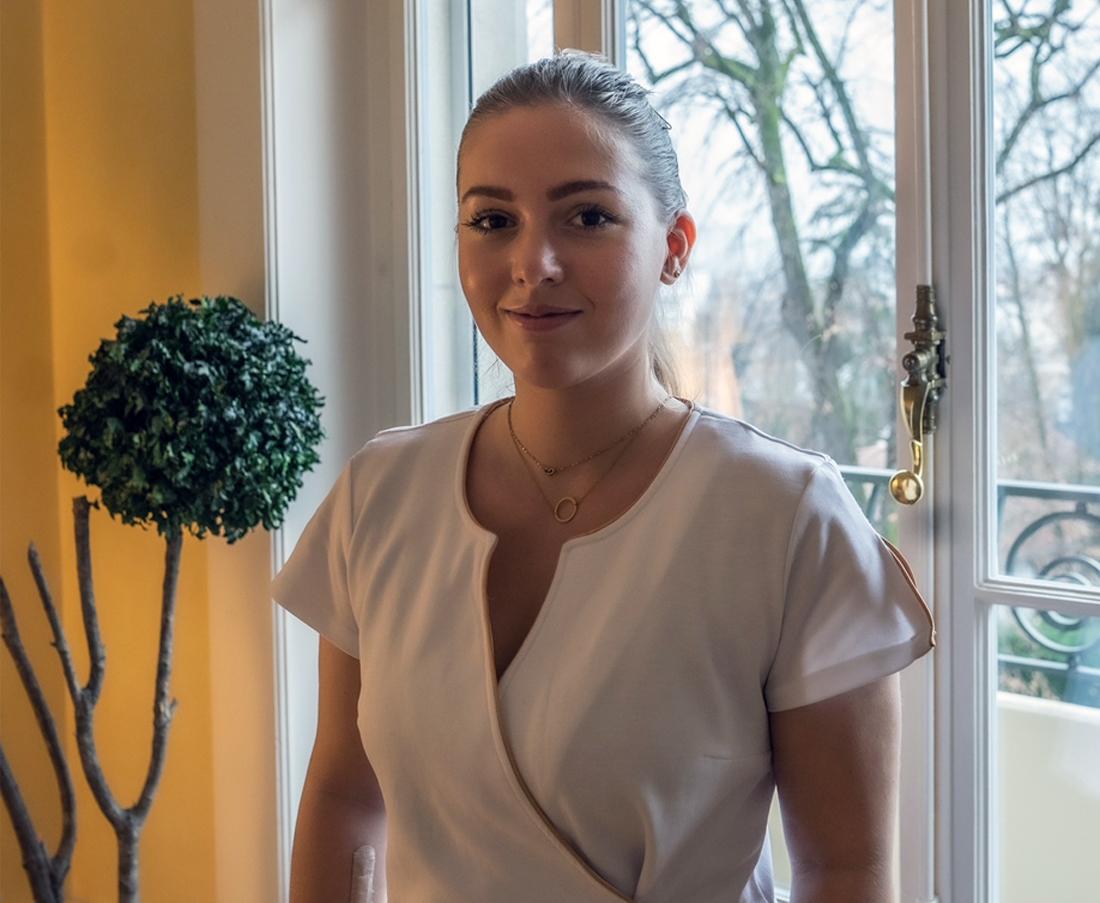 Victoria BEAUTY CARE
Victoria is one of our specialists in beauty care, laser treatments and body contouring who joined our team in 2020.
Victoria has followed a CAP Aesthetics, Cosmetics and Perfumery training as well as participating in the best apprenticeships in France esthetics.
After 5 years of experience in different aesthetic centers, notably in the L. Raphaël beauty center in Geneva where she was able to learn different high-tech treatments, it was natural that she wanted to join our center where she was able to refine her knowledge and find technicality and know-how, to offer high level aesthetic medicine treatments.
Read More
SOPHIE MEDICAL ASSISTANT
Sophie is our medical assistant, she trained in Geneva and graduated in 2009.  Drawing on 10 years of experience at Dr Madi's medical Center, she contributed to the development and diversification of our centre's medical and aesthetic services.
Quite naturally, Sophie expanded her knowledge of aesthetic care, allowing her to advise you and answer your questions, in both medical and aesthetic fields.
Read More
WE TAKE CARE OF YOU
Your well-being is our priority.
At the centre of Dr Madi, our philosophy is to take care of you and guarantee your satisfaction.
This is why we offer you a wide range of treatments and products adapted to your age and your face and your body.
We are committed to taking care of you
and offering you the best aesthetic solutions
Non-invasive (nonsurgical) aesthetic medicine has made major advances over the past
fifteen years. This is due to the combined effect of medical and technological advances
and to the growing demand from consumers who wish to undergo non-permanent,
minimally invasive cosmetic procedures, with the least possible social downtime.
In establishing Aesthetic Medicine, Dr Nasser MADI and his team wished to have a
place on a human scale, where the most requested non-invasive aesthetic treatments
could be offered in a professional setting with a personalized welcome.
You will be welcomed by Dr Nasser MADI for a detailed consultation, during which he
will carefully listen to your needs, suggest the most suitable solution and establish with you a treatment plan.
We will do everything possible to ensure that your visit to our centre meets your needs
while supporting you in the long term thanks to a competent and dedicated team.