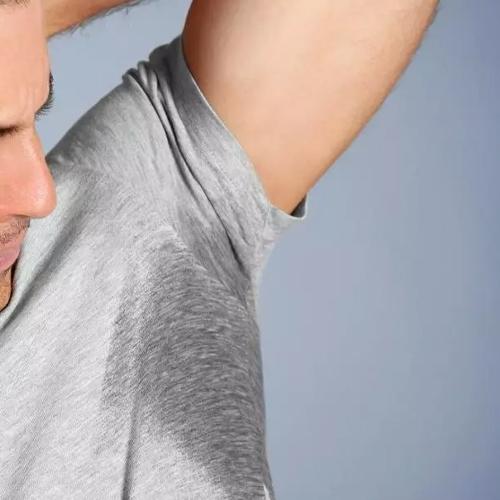 Hyperhidrosis, a medical term for excessive sweating, is a medical condition that has a significant impact on the quality of life of patients suffering from it.
our SOLUTIONS
HOW TO STOP EXCESSIVE SWEATING?
Excessive sweating is not necessarily related to the ambient heat or to physical activity. It is often linked to emotional factors that trigger sweating so profuse it can run down the skin and stain clothes.
This often causes anxiety and social discomfort in affected patients. Hyperhidrosis can be greatly alleviated thanks to Botulinum toxin.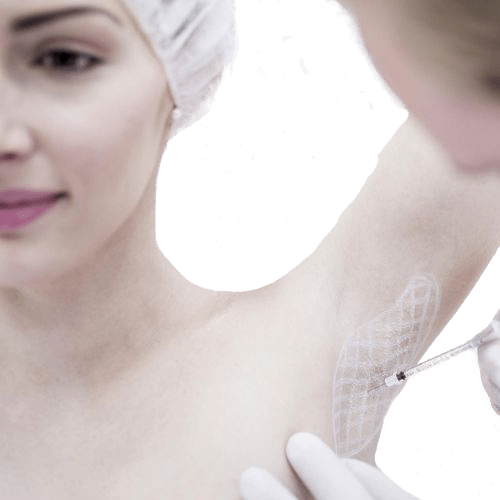 HYPERHIDROSE
WHAT YOU NEED TO KNOW
WHAT CAN BE TREATED?
Excessive sweating in the armpits, hands or feet.
Treatment with botulinum toxin gives the best results in the armpits.
TREATMENT DESCRIPTION
Intradermal botulinum toxin injections.
ANESTHESIA
Numbing cream for 30 minutes.
NUMBER OF SESSIONS
1 single session. Treatment should be repeated every 6 to 12 months.
SIDE EFFECTS
None
After 15 days effect lasts for 6 to 12 months.
If the treatment is carried out regularly, effectiveness may be extended.