LASER FRACTIONAL ERBIUM-YAG PEEL
LASER PEEL E:YAG
WHAT CAN WE TREAT ?
Fotona laser treatments are completely non-invasive, with very little downtime.
Skin fractional resurfacing with Fotona uses Erbium-YAG laser (the most superficial laser wavelength on the market) with customizable settings that offer adjustable treatment options to suit the patient's skin type and concerns. The ability to change parameters for physician's, allows them to provide higher-quality services to best meet their patients' expectations.
Erbium-YAG fractional laser is emitted to the epidermal layers of the skin in an "island-like" mode where laser injury is caused in equal proportions across the surface of the skin, while the surrounding tissue cells remain intact. The ablated treatment areas engage the body's wound-healing response to stimulate fibroblasts to activate the production of new collagen.
The method of channeled ablation versus full-field ablation of the skin yields highly favorable advantages for the patient and their treatment experience. It requires less downtime and causes less discomfort while still initiating collagen production: the process of skin remodeling.
Fotona fractional laser skin-resurfacing treatments are safe and effective with rapid healing times that produce substantial improvements to the presented irregularities targeted by the laser-resurfacing treatments.
Fractional Erbium-YAG laser resurfacing with Fotona SP Dynamis is an advanced way to treat your skin for surface improvements. If you would like to learn more about how to enhance the skin on your face or body, contact our center today to schedule your consultation with Dr Madi.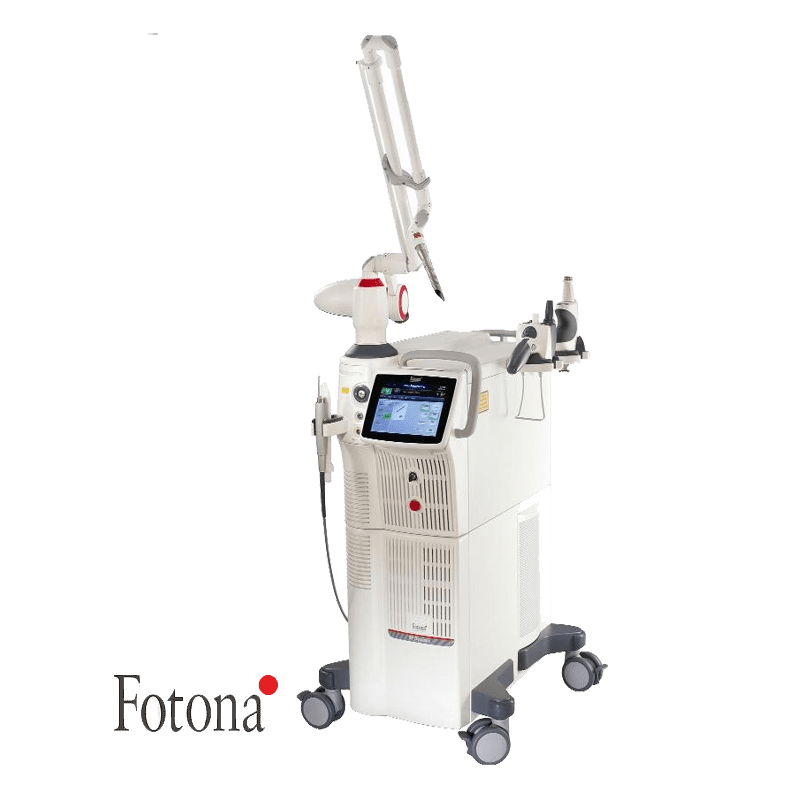 Laser skin resurfacing can effectively achieve the following improvements:
Treating sun-damaged, aging skin, possibly with acquired pigmented lesions (e.g., senile lentigo, a.k.a. sun spots)
Reduce fine lines and mild wrinkles
Reduce scars and improve their appearance
Reduce stretch marks
Improve acne scars
Improve skin laxity and skin tone
Improve skin texture for example improve discoloration, reduce pore size as well as surface irregularities.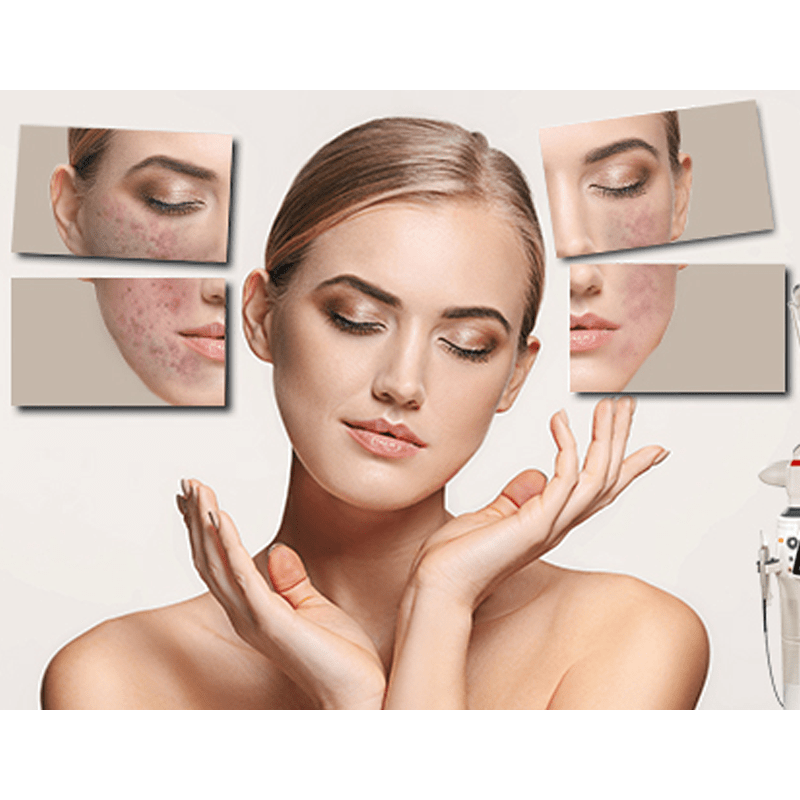 laser Peel E:YAG
What you need to know
Treatment description
Laser treatment aimed at improving the quality of your skin.
Anesthesia
Numbing cream during 20 min + air cooling.
Side effects
Redness and swelling depending on the intensity used during the treatment.
Results
The results are visible after 4 to 6 weeks after the treatment.