PRP – PLATELET RICH PLASMA
WHAT CAN WE TREAT?
PRP contains various growth factors that will stimulate stem cells in the dermis to produce collagen and elastin, thus helping treat certain skin problems such as:
Giving a beautiful glow and increased firmness to the skin of your face, neck or chest
Reducing fine lines and treating wrinkled skin
Facial rejuvenation
Treatment of the back of the hands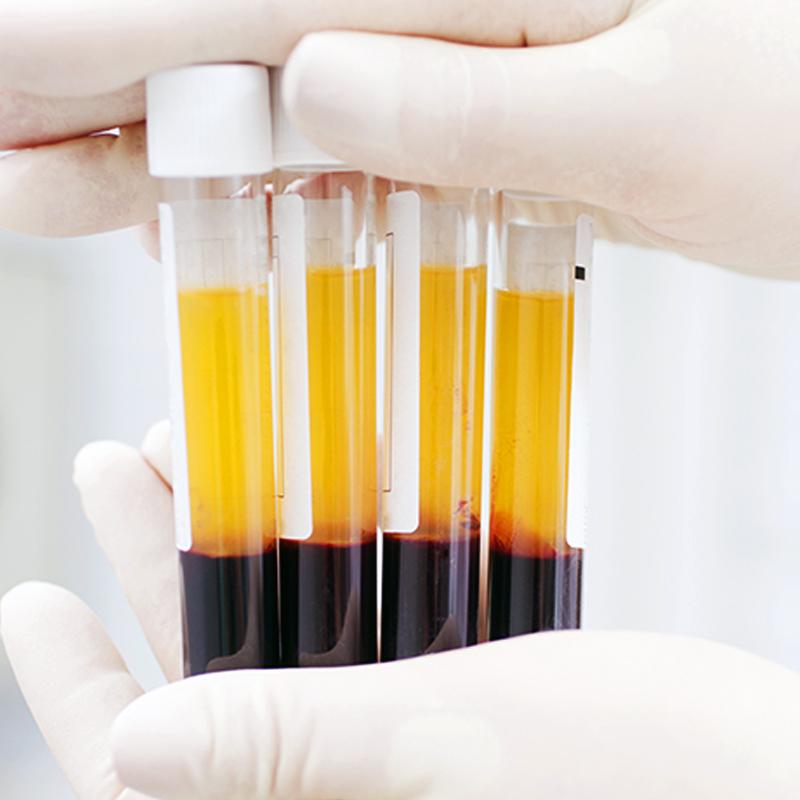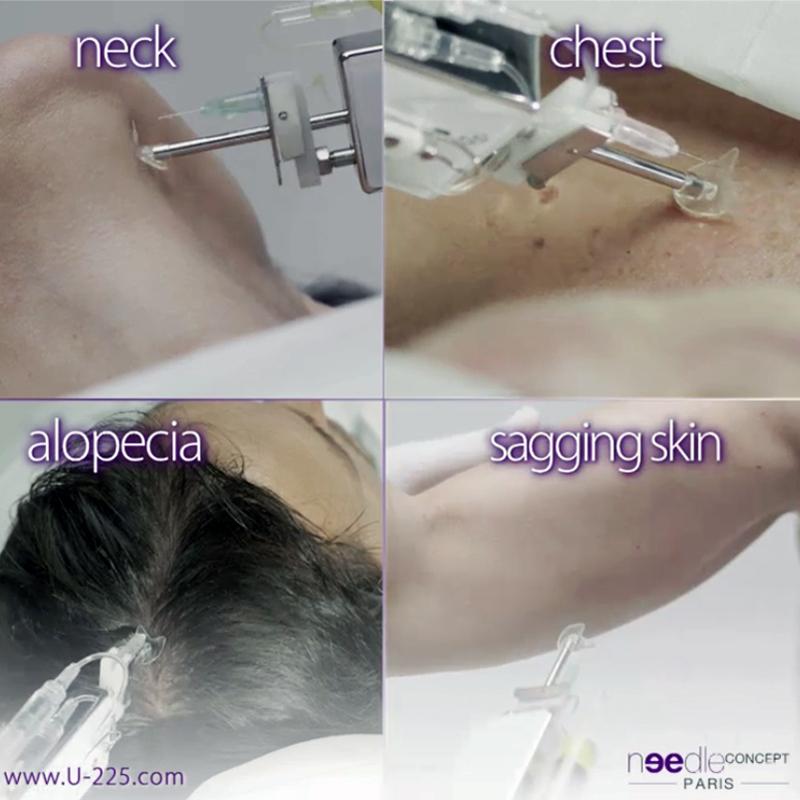 PRP – PLATELET RICH PLASMA
WHAT YOU NEED TO KNOW
TREATMENT DESCRIPTION
A blood sample is taken (no fasting necessary), and the PRP is prepared in 5 minutes. The injection is performed using an automatic injector, which allows different injection rates, including micro-needling (425 injections per minute).
The injections are completely painless. Slight redness is possible after the session but disappears in 1 to 2 hours.
TREATMENT DURATION
The session lasts between around 20-30 minutes depending on the treated area.
NUMBER OF SESSIONS
A favorable effect can be visible after the first session, but we recommend 3 to 4 sessions spaced 2 to 4 weeks apart for an optimal result.
The treatment can be repeated after 6 to 12 months if necessary.
SIDE EFFECTS
Some side-effects may appear such slight redness or burning, and will last only for 24-36 hours.
RESULTS
Immediate results, but still improve after 2 to 4 weeks.
PRP – PLATELET RICH PLASMA
Platelet rich plasma (PRP) involves injecting your own plasma, after it has been separated by centrifugation from a sample of your own blood.
This process revitalizes your face and gives it a boost.