CoolSculpting™
WHAT CAN WE TREAT?
The latest generation CoolSculpting® is an advanced technology developed at the prestigious University of Harvard in 2009. It can treat:
The belly
The sides (love handles)
The saddlebags
The inner thighs
The area below the bra
The area above the knees
The double chin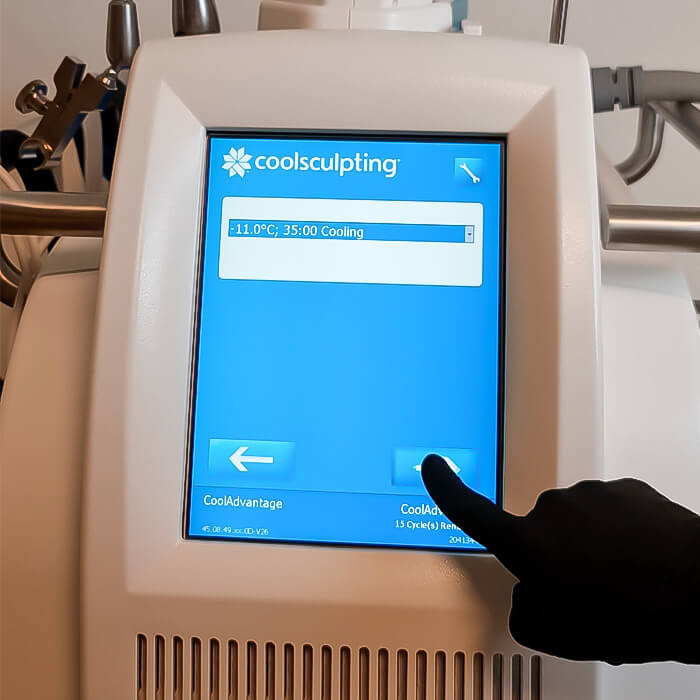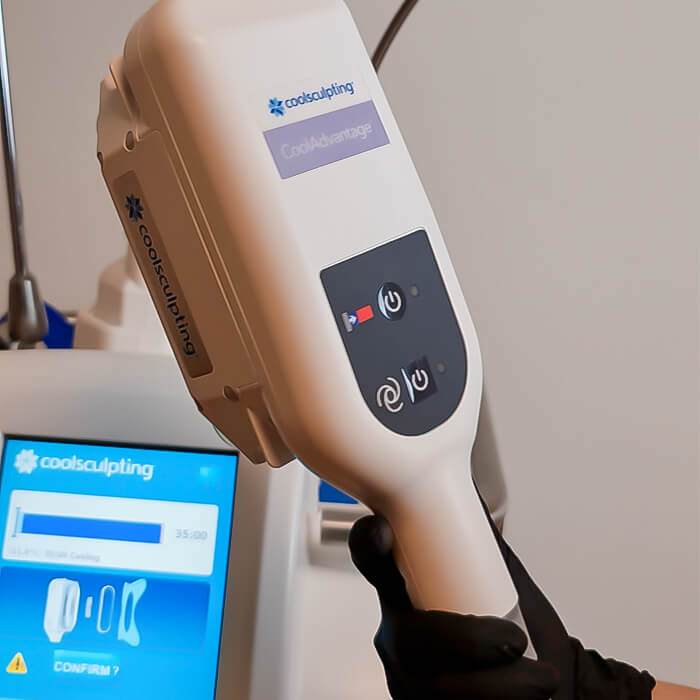 COOLSCULPTING ™
WHAT YOU NEED TO KNOW
TREATMENT DESCRIPTION
It is the only device that can selectively eliminate fat without burning the skin. Fat cells destroyed by freezing are permanently eliminated. A medico-aesthetic evaluation is necessary before treatment with Coolsculpting®.
During this consultation, Dr Madi will establish with you a personalized treatment plan based on your request and his medical evaluation.
TREATMENT DURATION
The session lasts 35 minutes per treated area, at least 1h10 minutes for both sides.
NUMBER OF SESSIONS
Usually only one treatment per area is necessary (however several areas must be treated to obtain the desired result for one region of the body, for example the belly requires the treatment of 2 to 4 areas depending on fat distribution).
SIDE EFFECTS
Like any medical procedure, Coolsculpting® can cause side effects that vary from person to person.
Normal side effects:
Transient skin anesthesia
Slight edema and redness
Mild pain is possible after the treatment
RESULTS
CoolSculpting®, is a very efficient method to eliminate localized fat. The final result appears 2-3 months.
COOLSCULPTING ™
Have you heard of CoolSculpting™ ? The technology uses cold ❄️  to eliminate fat cells.
We use the latest generation of CoolSculpting™.
It's the only device that selectively eliminates fat without burning the skin. The fat cells destroyed by the cold are definitively eliminated.