Fotona 3D & 4D
WHAT CAN WE TREAT?
The Fotona 3D and 4D allows you to:
Firm up your face
Lift your face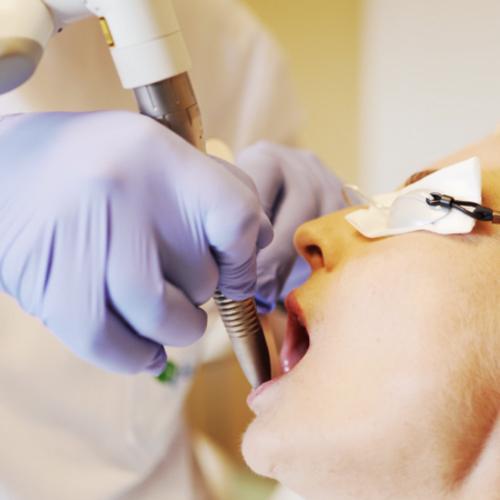 Fotona 3D & 4D
WHAT YOU NEED TO KNOW
TREATMENT DESCRIPTION
Fotona's 4D laser treatment allows the contraction of collagen throughout the entire depth of the collagen for a persistent firming without recovery time and a volumisation (wrinkle reduction) without injectable products.
The "SmoothLiftin" treatment owes its respectability to the combination of the 4 unique modes with two complementary wavelength results.
TREATMENT DURATION
The treatment takes about 30-45 minutes.
NUMBER OF SESSIONS
Four sessions spaced about 4 weeks apart are necessary to obtain an appreciable and long-lasting result.
SIDE EFFECTS
Slight redness can last up to 48 hours.
RESULTS
Rapidly, your skin appears smoother and tighter.
FOTONA 3D & 4D
Discover Valentina's opinion on her Fotona 4D experience. Want to know more or make an appointment? Elsa and I are happy to help you…