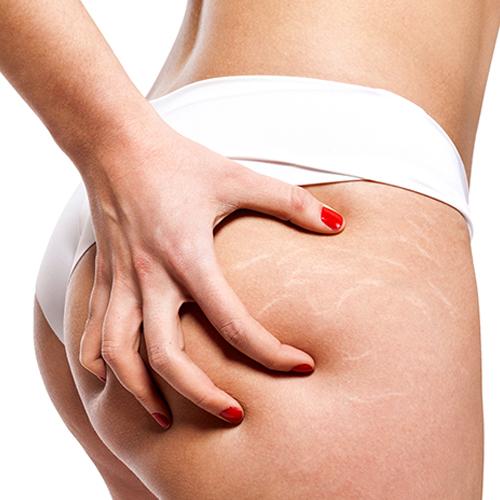 Stretch marks are scars that occur when the skin is stretched or shrunk quickly and suddenly. Fluctuating hormone levels seem to play an important role as well as a certain family predisposition.
our SOLUTIONS
HOW TO REDUCE YOUR STRETCH MARKS?
Stretch marks can occur as a result of a strong growth spurt during puberty, pregnancy, rapid weight gain or loss or a rapid increase in muscle mass as a result of intensive muscle training.
We help you to attenuate them. Thanks to an initial consultation we can adapt our solutions to your needs and age. Discover our anti-stretch mark techniques: