DARK CIRCLES, UNDER EYE HOLLOWS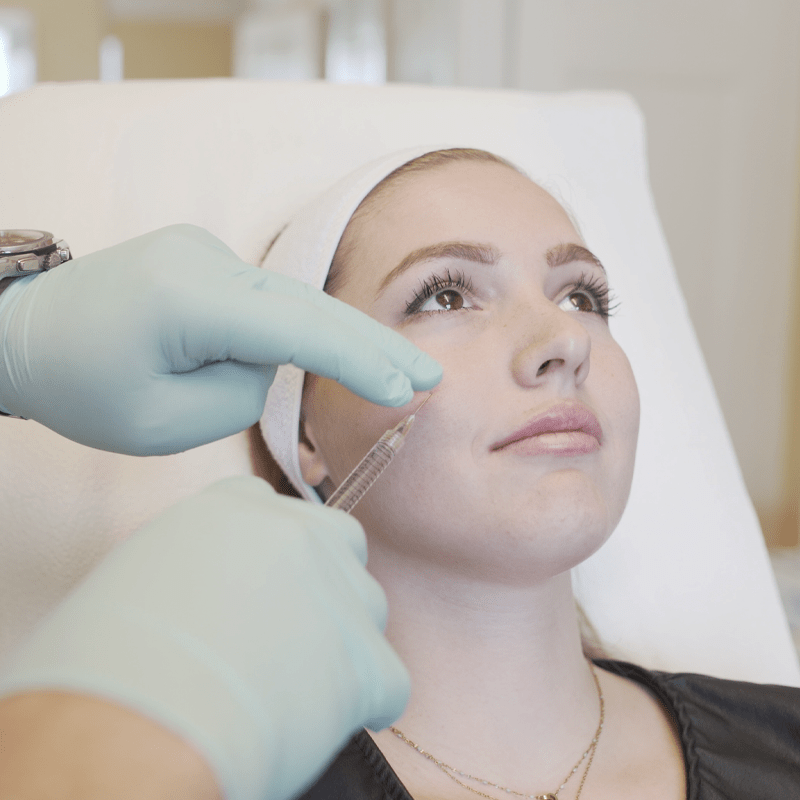 The appearance of dark circles and/or under eye hollows is a frequent reason for consultation. Dark circles may have different reasons (ethnic, genetic, fatigue, lack of sleep, sun exposure etc.) and may be present in young patients. Under eye hollows may also be a cause of concern in young patients (lag between the growth of skull bone and soft tissues), however they most often appear with aging due to the combined effect of eye socket enlargement du to bone loss, skin and muscle sagging under the eye.
OUR SOLUTIONS
HOW TO IMPROVE YOUR LOOK?
In extreme cases, eye bags may appear due to extreme sagging of the skin and muscle as well resulting in fat moving into the lower eyelid.
Dark circles and/or under eye hollows can be successfully treated with hyaluronic acid injections. In extreme cases a surgical approach might be indicated.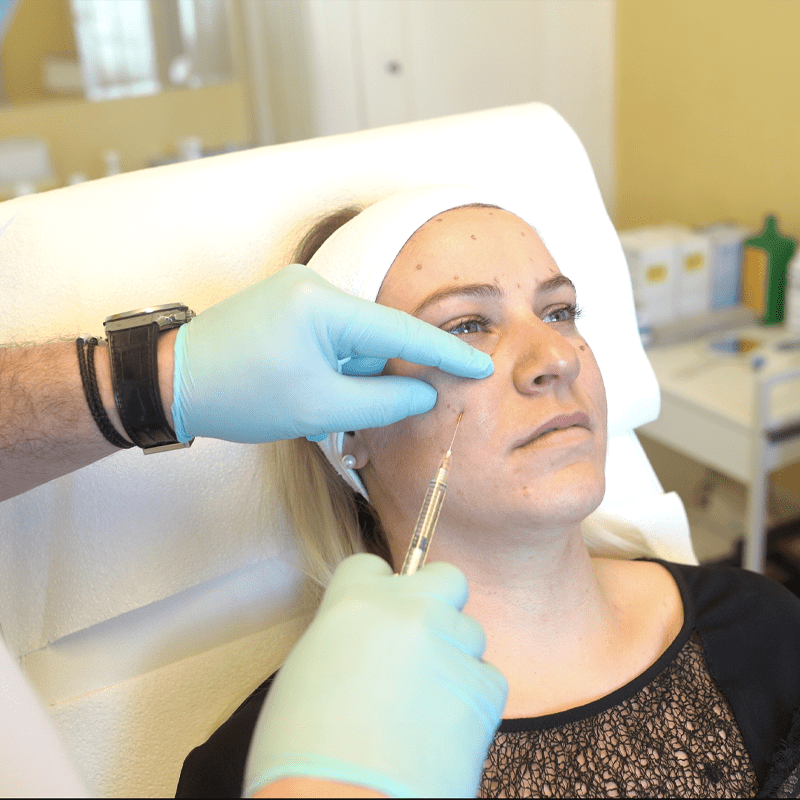 DARK CIRCLES, UNDER EYE HOLLOWS
WHAT YOU NEED TO KNOW
WHAT CAN BE TREATED?
Dark circles and under eye hollows

Light to medium eye bags
TREATMENT DESCRIPTION
Hyaluronic acid injection into the circles and, in some cases, around the eyes to improve the structure of the peri-orbital area.
TREATMENT DURATION
The treatment lasts about 30 minutes.
NUMBER OF SESSIONS
1 session followed by touch-ups after two weeks.
SIDE EFFECTS AND RESULTS
Slight swelling and slight pain for 2-3 days.
Immediate results,  with improvement after 15 days.