HYALURONIC ACID Fillers
WHAT CAN WE TREAT?
Hyaluronic acid is a natural sugar that is present in our skin. We can treat the following concerns: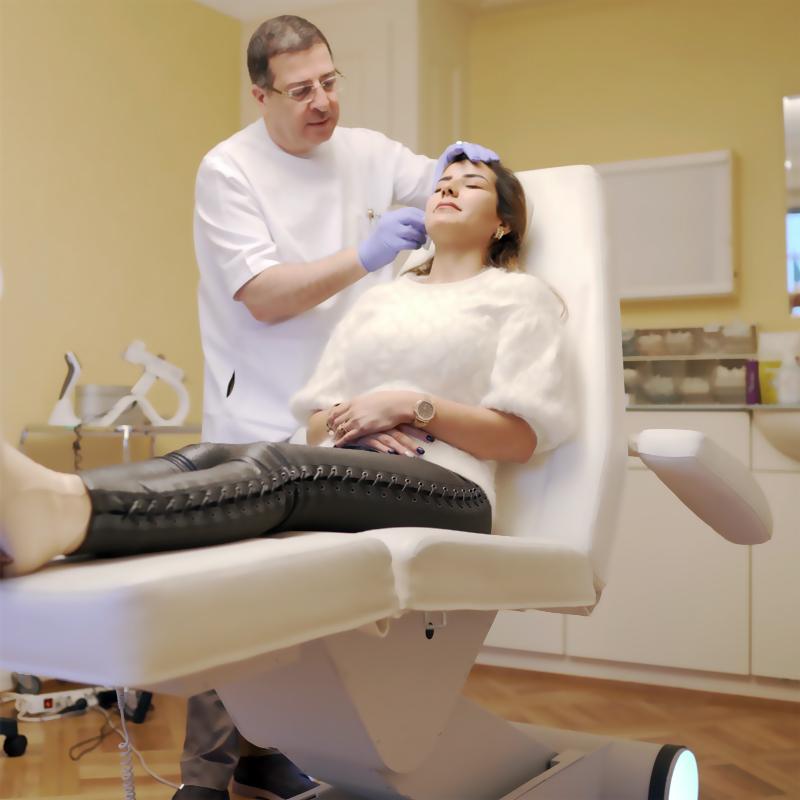 HYALURONIC ACID
WHAT YOU NEED TO KNOW
TREATMENT DESCRIPTION
The treatment involves injecting hyaluronic acid into key areas of the face to achieve a natural result achieving a rested refreshed look as opposed to an unnatural, rigid face.
The natural results that is obtained with this treatment results from the injection of specific points that will lift and reposition key anatomic areas of the face (we treat the cause of the fold or wrinkle rather than the consequence of the ageing process).
ANESTHESIA
Anesthetic cream according to the treated area.
TREATMENT DURATION
Between 20 minutes and 1 hour depending on the treatment.
NUMBER OF SESSIONS
1 to 2 sessions depending on the extent of the treatment.
SIDE EFFECTS
Slight swelling and slight pain depending on the injected area.
RESULTS
Immediate results, with further improvement after 2 to 4 weeks.
RÉSULTATS
Résultats immédiats, mais s'améliorent encore au bout de 2 à 4 semaines.
Hyaluronic acid
Hyaluronic acid is a natural active ingredient in the body.
Its effectiveness varies according to concentration. There are two types of hyaluronic acid, the one used for hydration in some creams and the other, the one that is injected by a qualified cosmetic doctor.
Doctor Nasser Madi's interview on benefits of hyaluronic acid injections.
Hyaluronic acid
Wow Effect: Dr Madi talks about the use of Volux in chin and jawline enhancement. 
Juvederm Volux is a game changer; the new filler from Allergan is for chin augmentation and jawline contouring.
Watch this video by expert injector Dr Nasser Madi from Geneva, Switzerland.