MICRO-NEEDLING – DERMAPEN 4
DERMAPEN 4
WHAT CAN WE TREAT?
Treatment is performed using a "pen" fitted with 18 microneedles, making microperforations in the epidermis and dermis, thus activating the healing process and collagen production; this leads to tighter skin and improved texture.
Dermapen4® is the most powerful and innovative microneedling technique, allowing the treatment of large pores and scars, thereby improving skin homogeneity and providing beautiful radiance:
Ageing and sagging skin
Lip wrinkles ("Bar codes")
Skin tightening and rejuvenation
Scars (acne, surgery and burn scars)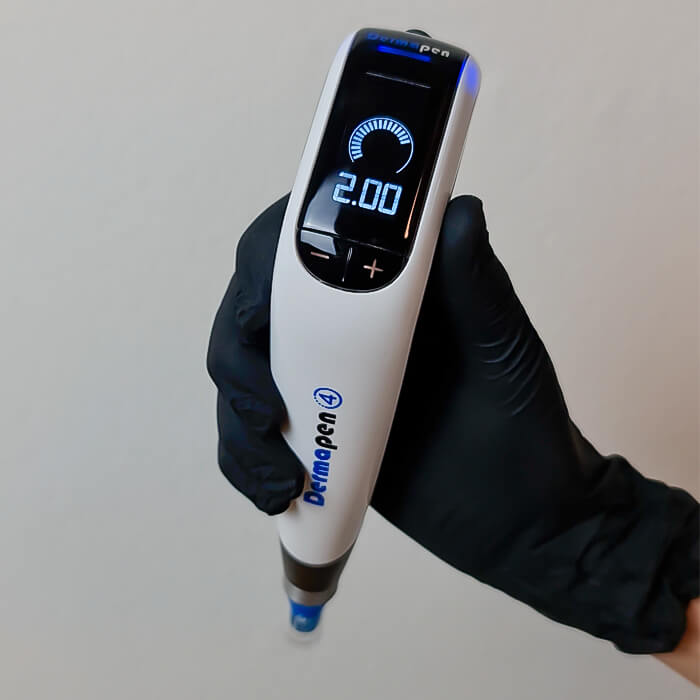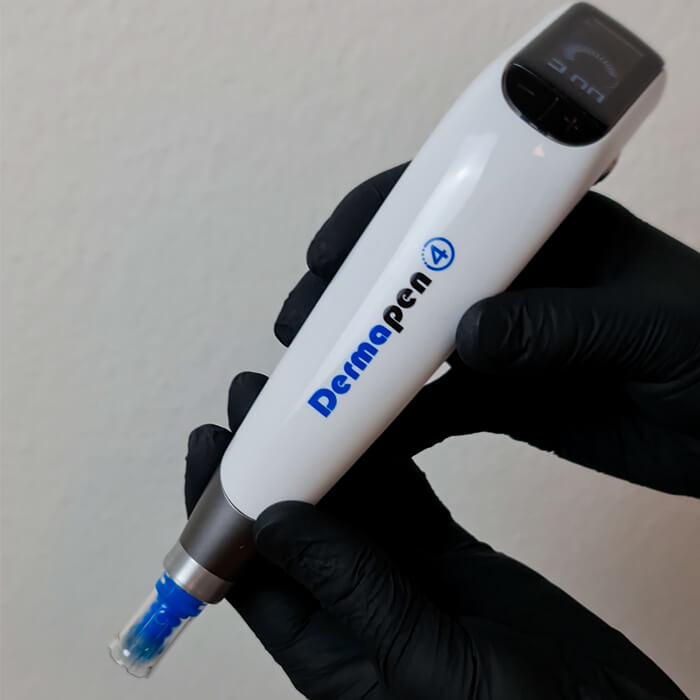 DERMAPEN 4 
WHAT YOU NEED TO KNOW
TREATMENT DESCRIPTION
The treatment is carried out with a equipped with 18 microneedles (rotating at speeds and depths adjustable according to treatment type) making microperforations in the skin. This will trigger the skin's normal healing process and stimulate the production of collagen in particular.
NUMBER OF SESSIONS
3 to 4 sessions at intervals of around 1 month are recommended to obtain a satisfactory and lasting result.
SIDE EFFECTS
Slight to moderate redness for 24-48 hours.
RESULTS
About 6 to 8 weeks.
With the Dermapen 4® treatment, we can improve appearance of your skin in the face, neck and chest. The skin will have an improved texture and glow.