ACIDE HYALURONIQUE
QUE PEUT-ON TRAITER ?
L'acide hyaluronique est un principe actif naturel du corps. Il peut traiter: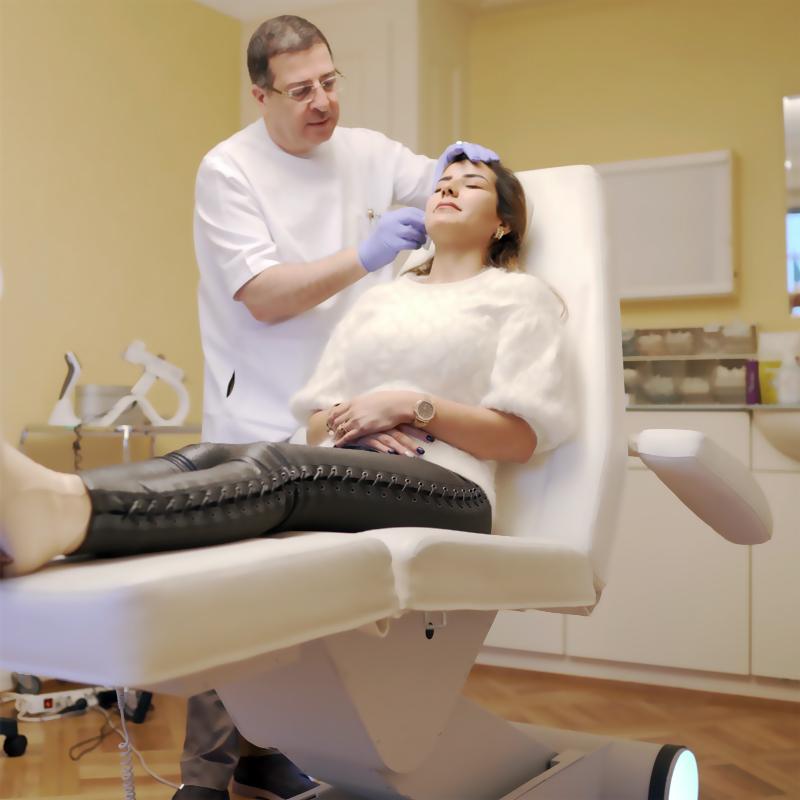 ACIDE HYALURONIQUE
CE QU'IL FAUT SAVOIR
DESCRIPTION DU TRAITEMENT
Le traitement consiste à injecter de l'acide hyaluronique dans des zones clés du visage afin d'obtenir un rajeunissement et une fraîcheur évoquant davantage un air reposé (ou air de retour de vacances) plutôt qu'un visage artificiel et figé.
Le succès de traitement réside dans le fait qu'il soit visible mais discret et sans modifications de la forme et traits du visage.
ANESTHÉSIE
Crème anesthésiante selon la zone à traiter.
DURÉE DU TRAITEMENT
Entre 20 minutes et 1h selon le soin.
NOMBRE DE SÉANCES
1 à 2 séances selon l'importance du traitement.
EFFETS SECONDAIRES
Légers gonflements et légères douleurs selon la zone.
RÉSULTATS
Résultats immédiats, mais s'améliorent encore au bout de 2 à 4 semaines.
ACIDE HYALURONIQUE
L'acide hyaluronique est un principe actif naturel du corps.
Selon sa densité il va agir avec plus ou moins d'efficacité. Il existe deux types d'acide hyaluronique, celui présent dans certaines crèmes et celui injecté par un médecin qualifié.
Doctor Nasser Madi's interview on benefits of hyaluronic acid injections
ACIDE HYALURONIQUE
Wow Effect: Dr Madi talks about the use of Volux in chin and jawline enhancement. 
Juvederm Volux is a game changer; the new filler from Allergan is for chin augmentation and jawline contouring.
Watch this video by expert injector Dr Nasser Madi from Geneva, Switzerland.