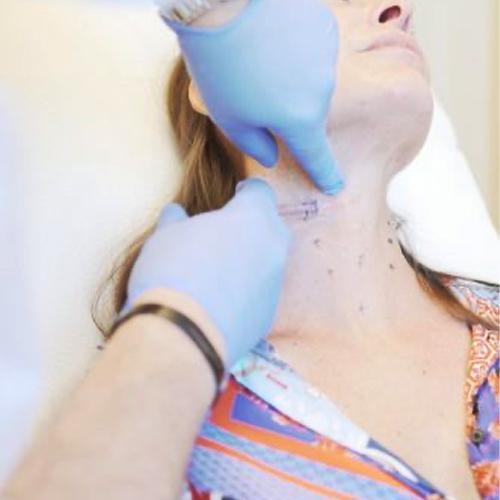 Profhilo® is a hyaluronic acid, with the highest concentration on the market (64 mg/2 ml). It is not a filler, but a biostimulator.
Profhilo® will hydrate and reshape your skin while firming it with a "lifting effect".
PROFHILO®
WHAT CAN WE TREAT?
By stimulating the production of 4 types of collagen and elastin, Profhilo® improves the quality of your skin; it will rejuvenate your skin by rehydrating it and reducing skin laxity.
Sagging skin
Fine lines
Loss of radiance of face and neck skin
PROFHILO®
WHAT YOU NEED TO KNOW
TREATMENT DESCRIPTION
Profhilo® injections are performed at specific points called BAP (Bio-Aesthetic points)
NUMBER OF SESSIONS
2 sessions one month apart.
SIDE EFFECTS
Slight swelling at the injection site, subsides quickly.
RESULTS
The results are visible after 6 to 8 weeks.