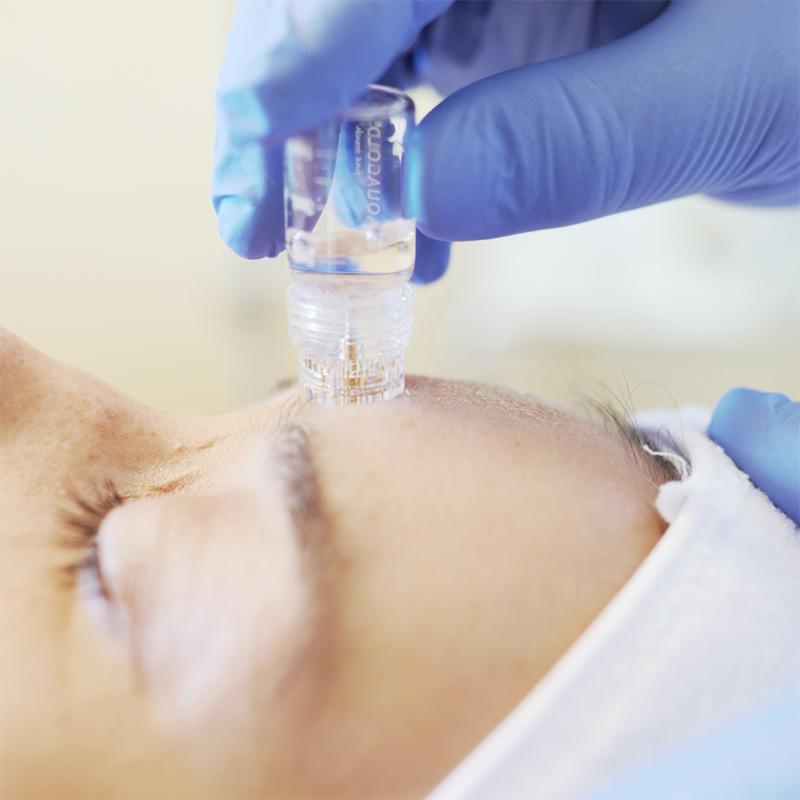 This is a technique that involves performing micro-injections of various products such as vitamins, antioxidants, Botox, and hyaluronic acid.
This treatment is personalized since the choice of products is made according to your skin's needs.
AQUAGOLD®
WHAT CAN WE TREAT?
Aquagold is an ideal treatment to restore a nice glow to your face. We use aquagold to improve: skin quality and give it freshness and a nice glow.
Loss of skin radiance
Make a more unified and fresh tan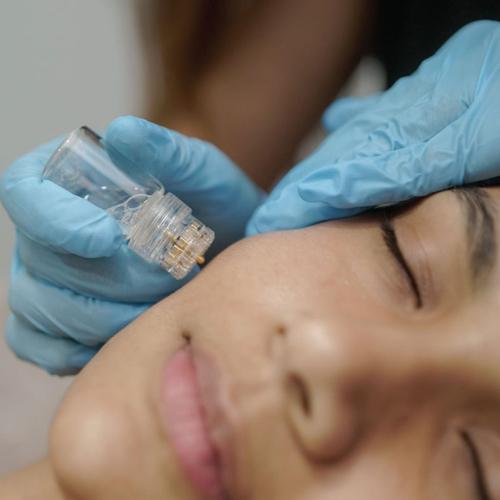 AQUAGOLD®
WHAT YOU NEED TO KNOW
TREATMENT DESCRIPTION
The device consists of a small sterile vial, containing the personalized mixture; at its extremity, fine gold needles, thinner than a human hair. This treatment improves skin quality and restores its glow.
It does not replace conventional injections of Botox or hyaluronic acid.
ANESTHESIA
Possible but not necessary.
NUMBER OF SESSIONS
According to your skin's need.
SIDE EFFECTS
he treatment causes very slight redness which disappears within a few hours.
RESULTS
After an Aquagold® treatment, the skin is smoother, radiant and healthier. The results are visible within 2 weeks.