Jawline – chin correction and contouring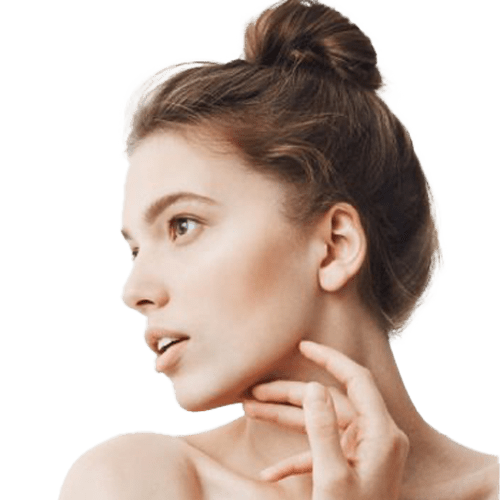 Contouring of the chin and jaw has become an increasingly frequent consultation request in our centre. With injections of hyaluronic acid, we can correct and improve the projection of the chin as well as a sagging jawline.
OUR SOLUTIONS
HOW TO IMPROVE YOUR JAWLINE DEFINITION?
In many patients with retrogenia (the chin is set back in relation to the lips) the frontal and side views of the face are lacking in harmony. The injection of a specifically designed hyaluronic acid with a high concentration improves anterior chin projection and increases jawline definition, thus obtaining a more harmonious profile. This is also known as profiloplasty.
This treatment is intended for two categories of patients:
Young patients wishing to improve their jawline definition (Texas-Jawline) or improve the projection of the chin in the case of retrogenia (when the chin is receding and falls behind the line of projection of the ideal profile).
Older patients with sagging lower cheeks and a loss of jawline definition due to the combined effect of bone mass loss (the jaw becomes thinner and the angle of the jaw wider) and sagging skin of the mid and lower face.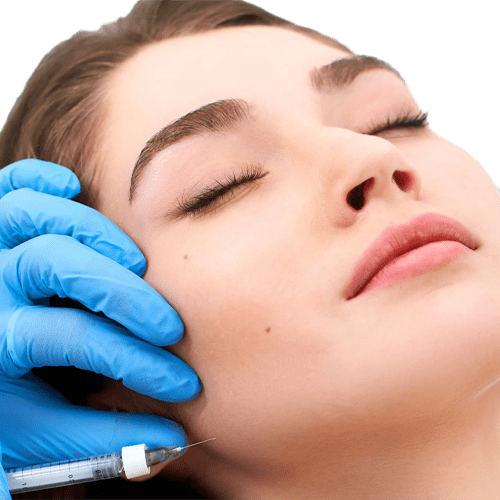 Chin Augmentation & jawline contouring
WHAT YOU NEED TO KNOW
WHAT CAN BE TREATED?
Improved jawline definition.
TREATMENT DESCRIPTION
Treatment involves injection of hyaluronic acid (or Radiesse) specifically designed to treat the jaw and chin.
ANESTHESIA
Not necessary but a numbing cream or distracting tool may be used.
TREATMENT DURATION
The treatment lasts about 30 to 40 minutes.
NUMBER OF SESSIONS
1 to 2 sessions depending on the extent of the treatment.
SIDE EFFECTS AND RESULTS
Slight swelling and sometimes slight pain for 2-3 days.
Immediate results, with more improvement after 2-4 weeks.
Jawline Contouring
Wow Effect: Dr Madi talks about the use of Volux in chin and jawline enhancement. 
Juvederm Volux is a game changer; the new filler from Allergan is for chin augmentation and jawline contouring.
Watch this video by expert injector Dr Nasser Madi from Geneva, Switzerland.