FOTONA SP DYNAMIS PRO
WHAT CAN WE TREAT?
Thanks to the Fotona Laser it is possible to treat:
Acne
Long term hair removal
Vascular treatments
Benign lesions of the skin
Treatment of Rosacea
Laser peelings
NightLase
SmoothEye
Treatment of Scars
Leg veins
Onychomycosis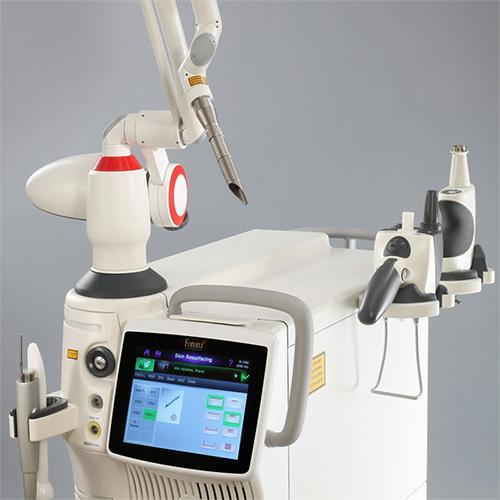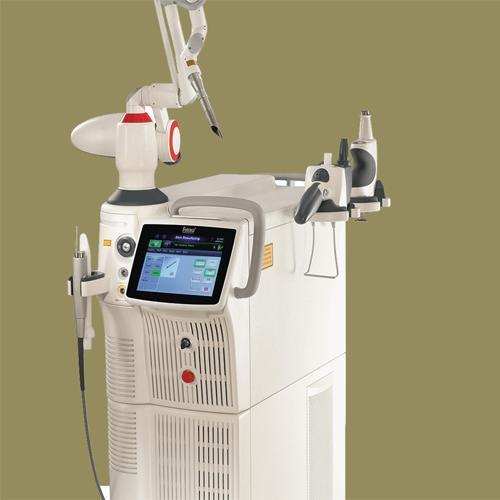 FOTONA SP DYNAMIS PRO
WHAT YOU NEED TO KNOW
The SP Dynamis Pro Laser from Fotona is a latest generation, innovative and high-performance laser using 2 complementary wavelengths:
Erbium-YAG (shallow penetration 2940 nm wavelength), used for superficial treatments such as laser peels (see below), the treatment of benign superficial lesions and the treatment of scars and acne.
Nd-YAG (deep penetration 1064 nm wavelength), used for liposculpture (TightSculpting®), vascular treatments, long-term hair removal and the treatment of warts.
The SP Dynamis Pro Laser offers many advantages over its competitors. The treatment is very effective, quick and easy, painless and with no social downtime. Its many technological innovations increase treatment efficiency and comfort.
LASER FOTONA SP DYNAMIS PRO
The new generation of skin rejuvenation: FOTONA SP DYNAMIS PRO.
The heat provided by the complementary Erbium-YAG and Nd-YAG modalities stimulates the production of collagen to achieve the desired result.  The treatment is painless and can be carried out in any season.