CHEMICAL PEEL SKINCEUTICALS
CHEMICAL PEEL
WHAT CAN WE TREAT?
There are 3 types of chemical peel: superficial, medium and deep.
Peels can treat:
Skin glow
Refresh the skin
Improve skin texture
Skin rejuvenation
Peels can be combined with other treatments such as PRP, Erbium-YAG Laser, and Fractional CO2 Laser.
NOTICE: We do not offer deep peels at our center.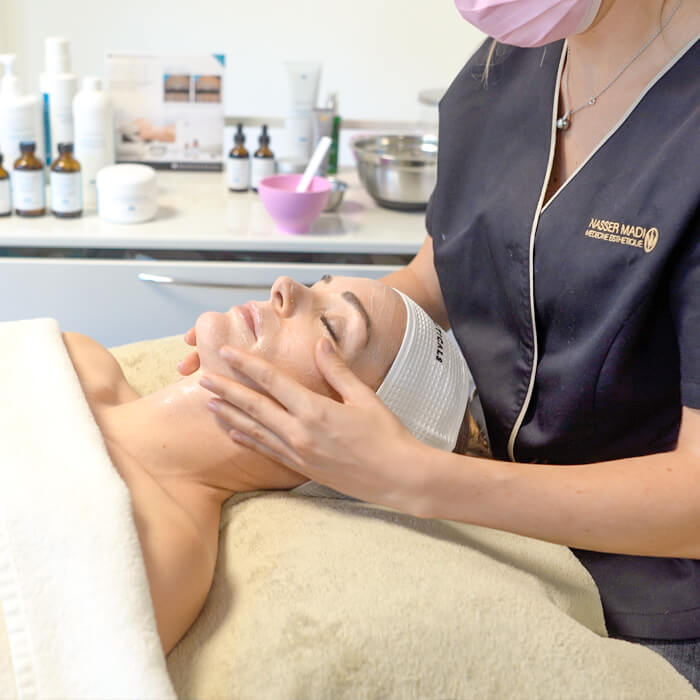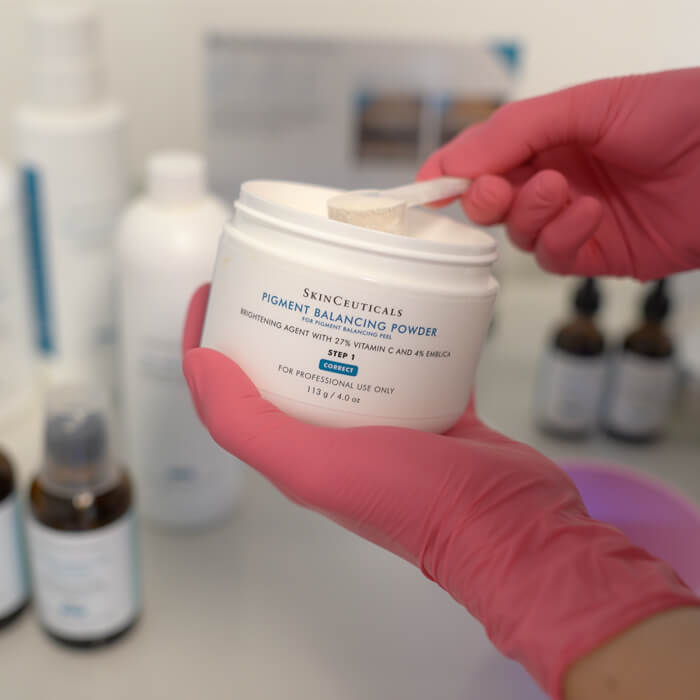 Chemical PEEL
WHAT YOU NEED TO KNOW
TREATMENT DESCRIPTION
We offer superficial and medium peels based on natural products from fruit (glycolic acid, citric acid) or milk (lactic acid), as well as 27% pure vitamin C.
The penetration (superficial or medium) of the chemical peel depends on the concentration and/or type of product used. We do not offer deep peels at our centre due to the considerable side effects and social downtime involved.
A preliminary consultation is necessary for the doctor to examine your skin and identify the problems to be treated by choosing the appropriate type of treatment and the required number of sessions.
TREATMENT DURATION
The duration of a peeling session is approximately 30 to 45 minutes (preparation and cleansing of the skin, application of the peel, neutralization of the peel followed by application of a mask and/or a moisturizer, and finally a sunscreen).
NUMBER OF SESSIONS
We generally recommend a package of 4 sessions, spaced 7 to 14 days apart.
SIDE EFFECTS
You may feel a tingling sensation or a brief sensation of heat, but no pain. In the days following the peel, there may be exfoliation of the skin. There is no unpleasant feeling.
Cautions: skin infections, eczema, allergy, irritation, significant sun exposure before or after the planned peel, pregnancy and breastfeeding.
RESULTS
From the 2nd week, the skin appears "refreshed", although often pink. It regains its glow, the texture is more even. These peels, by regenerating and toning the dermis, restore the smoothness of the skin. They also help reduce or erase stubborn pigmented spots (brown spots), early fine lines and skin imperfections.
Chemical PEELS
Chemical peels involve applying a chemical agent (or a combination thereof) to the face in order to give it a nice glow, freshness, tighten its texture, as well as reduce pigmented spots, superficial fine lines and possible (acne) scars.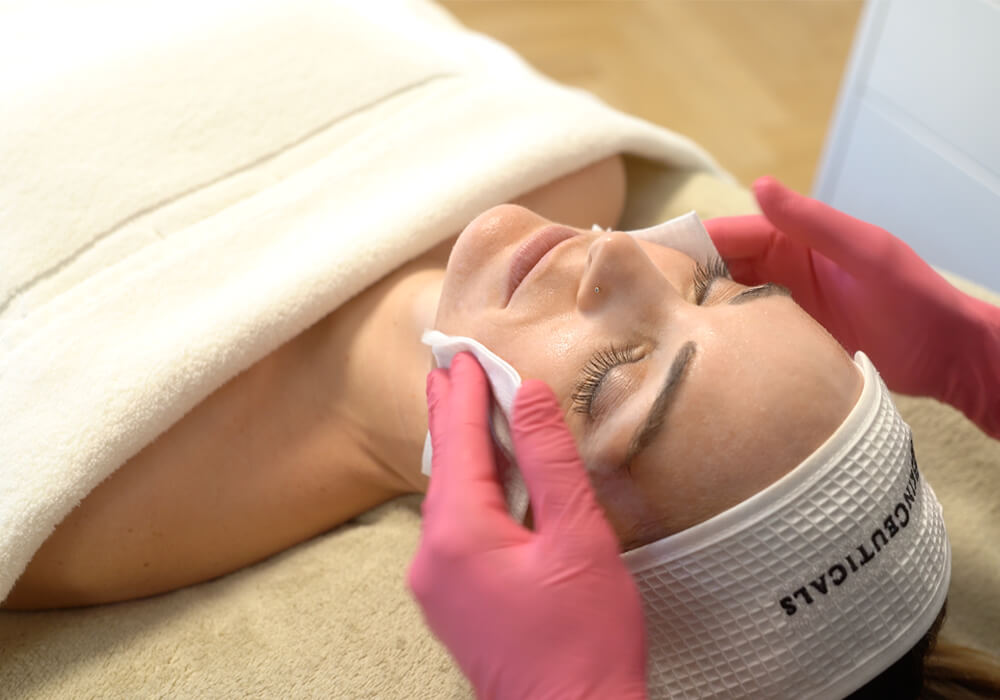 PRODUITS SKINCEUTICALS®
EN SUISSE