DR CYJ HAIR FILLER
WHAT CAN WE TREAT?
Alopecia (hair loss) but not established baldness.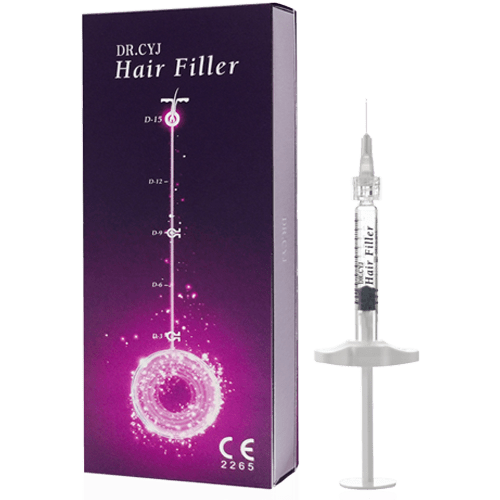 This is an innovative product, approved in Europe (EC) to treat alopecia (hair loss). It is a gel containing 7 different proteins that play complementary roles in stimulating the scalp and hair regrowth.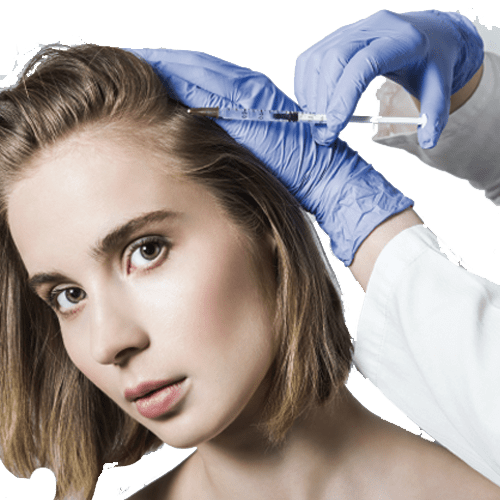 DR CYJ HAIR FILLER
WHAT YOU NEED TO KNOW
TREATMENT DESCRIPTION
The treatment involves making micro-injections into the scalp spaced 3 mm apart, in rows of 1 cm.
Indeed these proteins lead to:
Hair growth stimulation
Hair loss inhibition
An antioxidant effect against harmful environmental effects such as UV rays
The stimulation of blood vessels growth in the scalp
ANESTHESIA
Application of numbing cream for 20 minutes
RESULTS
Become apparent after a cycle of 4 sessions (approximately 6 weeks).